Wee Blessing is a curated service that specializes in stylish, brand-name clothing. In its infancy, Wee Blessing focused solely on apparel for kids age newborn-14.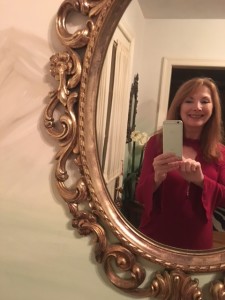 But now Wee Blessing is offering the precious gift of time to the whole family, including collections for men, women, teens, expectant moms and plus-size women.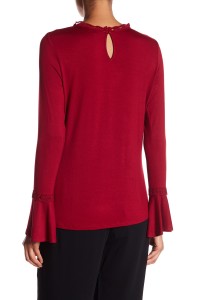 In the beginning, I had doubts about the curated clothing business model. You expect consumers to embrace a service that puts together outfits based on your profile? Won't they miss shopping? Will they actually be delighted to open a box and see garments they might not have chosen for themselves?
Not to worry. If you don't like the items, you send them back. If you buy them all, you receive a bonus discount off the already marked-down prices.
The success of pioneer Stitch Fix and other curated services shows that stylish, time-crunched consumers are open to letting someone else do the shopping. I've interviewed a number of fashionable women who say they appreciate the opportunity to work with a remote stylist who approaches their wardrobe with fresh eyes. So when the nice folks at Wee Blessing asked if I would like to try their service, I said yes.
I also think their model is on the leading edge regarding the kids' market. Imagine how thrilled a child is opening a box of really cool clothes!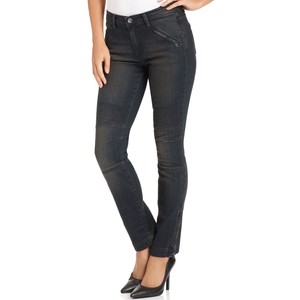 Based on my questionnaire, Wee Blessing promptly delivered five articles of clothing; two sets of pants and tops, and a cute dress. All were desirable brand names, in impeccable condition with tags attached.
My fave is the Adrianna Papell cranberry keyhole knit top with fashion-forward bell sleeves (MSRP: $78, $32 through Wee Blessing).  I wore it to a Christmas party, where I got lots of compliments, a true litmus test of fashion.
The box also included: a pretty pink print Lucky Brand top; Calvin Klein dark moon-washed jeans; Michael Kors classic black dress pants; and a Philosophy Malibu orange sleeveless frock that is cute but more appropriate for spring.
Four out of five is a mighty fine batting average. Wee Blessing also is offering an attractive incentive, a $50 credit when you refer a friend.