Grandmother Smith was a true T-totaller. She didn't take strong drink–and she was totally in favor of a good cup of tea. Each time I visited she would greet me with a huge hug and an invitation: "Cuppa?"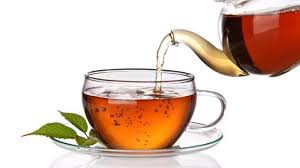 Grandmother made her own chamomile tea with flowering herbs she grew in her garden. She said a cuppa before bedtime helped her to get a good night's sleep.
Since then, we have learned a lot more about the benefits of tea. Green tea is loaded with antioxidants, which are believed to strengthen cells against cancer. Tea made from acai berries is touted as a weight-loss aid. And grandmother was right; soothing chamomile is recognized as a mild sleep inducer, as well as a soother of stomachs.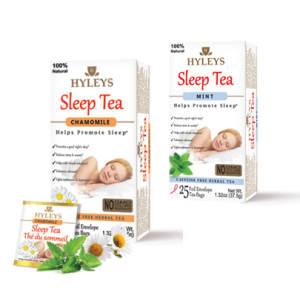 Hyleys, an all-natural line of teas, has introduced two collections that focus on specific lifestyle concerns. They sent me several boxes and invited me to give them a try.
The first, Hyleys Slim Teas, is a line of green teas made with senna leaves and fruit flavoring that promotes body cleansing, detoxification, and a healthy digestive system. It's available in pomegranate, blueberry, raspberries and other flavors. I savored a cup of Goji berry, a fragrant afternoon pick-me-up with a slightly bitter taste reminiscent of dried cranberries. It's a pleasant repast that does not require sugar, cream or a butler to serve it.
Hyleys Sleep Teas are caffeine-free herbal formulations with such natural ingredients as chamomile flowers, Valerian root, rosemary leaves, lavender blossoms, peppermint, and lemon balm leaves. Sleep Teas come two varieties: mint, and, of course, chamomile. (MSRP: $5.99 for a box of 25 tea bags individually packed in foil envelopes.)
Sorry, Grandmother, I like the mint best because it's stronger and smells fresh and lovely. No matter what is in my cuppa, it will conjure fond memories.