Ever wonder what your antiques, alleged and otherwise, are actually worth? Get expert valuations for your antiques, jewelry, and other heirlooms at Treasures Revealed, a special appraisal day on Saturday, Nov. 4, at Winterthur Museum, Garden & Library. Sponsored by Freeman's, the revered Philadelphia firm, Treasures Revealed will feature experts from America's oldest auction house to provide verbal auction estimates for the items participants bring for perusal.
Getting expert answers to these questions is a great experience. More than 10 years ago, my mother and I brought a few treasures to Winterthur for appraisal. It was tremendous fun and I recounted our experience in an essay for the Christian Science Monitor. (Read it to find out how we did!)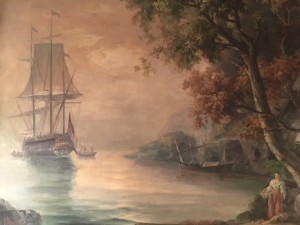 Appraisal day also is a super way to warm up for the 54th Annual Delaware Antiques Show, which runs Nov. 10-12 at the Chase Center on the Riverfront. Expect more details here as the show approaches.
This year's specialists include the charming Scotsman, Alasdair Nichol, who is a regular on PBS's Antiques Roadshow®. Nichol, an expert in paintings, won hearts in Wilmington when he volunteered his services several years ago at a successful art auction to benefit Habitat for Humanity of New Castle County.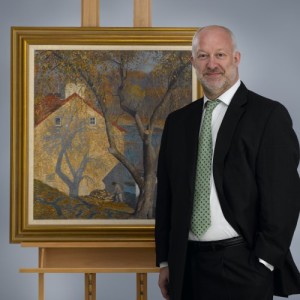 At the Winterthur event, specialties will include fine art, silver, jewelry, watches, rare books, militaria, decorative arts, manuscripts, photographs, rugs, pop culture, sports memorabilia, and furniture from Asia, America, and Europe. The event does not include appraisals for modern guns, toys, dolls, coins, and stamps.
Each participant can bring a maximum of two treasures. The fee for each item is $25 for members, $50 for nonmembers. Can't maneuver the enormous armoire great-grandfather brought from France? Leave it at home and bring lots of pictures.
Reservations and timed tickets are required for the event, which runs 9:30 a.m.-1 p.m. Timed tickets are valid only during the time printed on the ticket. To make a reservation and purchase timed tickets, call 800.448.3883 or visit Winterthur's Treasures Revealed ticketing page. Tickets also include access to the Garden and galleries. For details, view Winterthur's Treasures Revealed FAQ.
Before or after the appraisals, enjoy Treasures on Trial: The Art and Science of Detecting Fakes, a special exhibition in the Galleries included with admission. At 2 p.m., there's a special lecture "Collecting Classics: Henry Francis du Pont's Pursuit of New England Masterpieces" with Brock Jobe, professor emeritus at Winterthur. Jobe will explore five New England landmarks from the collection and the diverse paths that brought them to Winterthur. The cost to attend the lecture is $10 for members, $15 for nonmembers.